What is a Home Inspection?
A home inspection is an independent evaluation of a home's components based on the simple criteria of durability and serviceability. An inspector who does this evaluation is condidered credible if he has no personal interest in the outcome of the report. Thus, many inspection companies will not allow an inspector to give estimates of repair costs or to do any type of repair work on a home they inspect. This policy is included in the Code of Ethics for members of NACHI.
Why do I need an inspection of my home?
The purchase of a home is a very large investment. A long time ago, a wise man said, "In wisdom there is many counselors," and "A wise man looks well into a matter." Most people don't have a trained eye to see all that a professional inspector sees, much less the time to thoroughly go through a home to inspect it. An average home will take 2 to 3 hours to inspect. It is wise to hire professional counsel when investing in a home.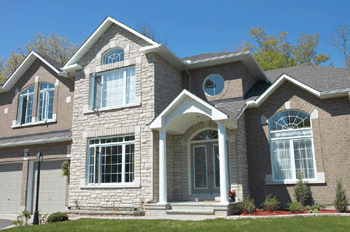 What does a home inspection cover?
A home inspection is a visual evaluation of the property including the drainage of the yard, the walks, foundation, roof, heat and cooling systems, plumbing, electrical, wall, ceilings, floors, windows, doors, appliances, water heater, and crawl spaces at the attic and foundation.
What is the fee for an inspection?
The fee for a complete home inspection will vary depending on the home's size, age and location. When you have your dream house spotted, contact us for a quote. This is a very minor part of your total purchase price but provides you with the most cost effective, beneficial service and protection of any part of the real estate transaction.
What kind of report will I receive?
At the conclusion of the inspection, Sarah will review the entire report with you while on site. This allows the ability to familiarize yourself with your home and understand the individual notes within the report.
The report is then prepared at the office and is available by mail, fax, and e-mail the next day. Color photos of items noted in the report are also included.
For more information or to order an inspection call 916/483-8883 or 530/644-1042
Pre-purchase and Health and Safety Mobile Home Inspections also available.